I recently got to sneak into the Inc 5000 conference as the guest of a friend of mine that made the cut. Qualifying companies are ranked "according to percentage revenue growth from 2018 to 2021." Per Inc Magazine's editor, based on that criteria entrepreneur's on the list outperformed 99%+ of founders in the US over that same time period. To my surprise, Robert Smith, the founder of Vista Equity Partners, was invited to speak.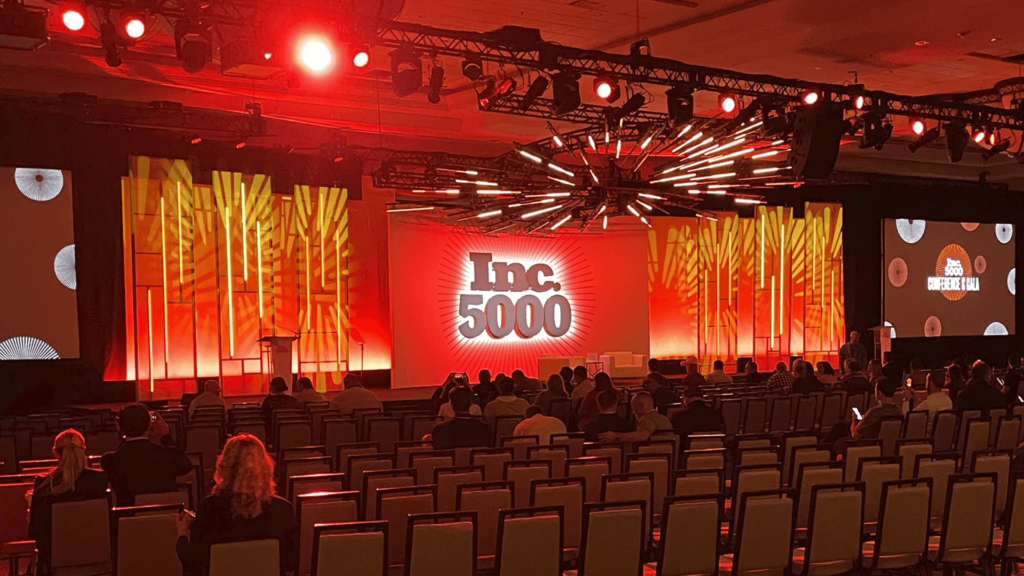 By almost any measure, Robert Smith was the most successful entrepreneur at the conference. So I found it amusing when the announcement of his appearance on stage was met with little enthusiasm and a few departures from the audience. But private equity fund managers generally operate absent the spotlight reserved for high-growth entrepreneurs; even if you oversee a firm that collectively manages $96 billion in AUM and employees 95,000 people across its portfolio of companies.
I have long been fascinated by Smith. The flight to Phoenix, where the conference was held, would have been worthwhile just to hear him speak. Within the ranks of private equity firms, you have those that claim to be "value-add partners" and those that are. On the subject of creating value, Smith was impressive.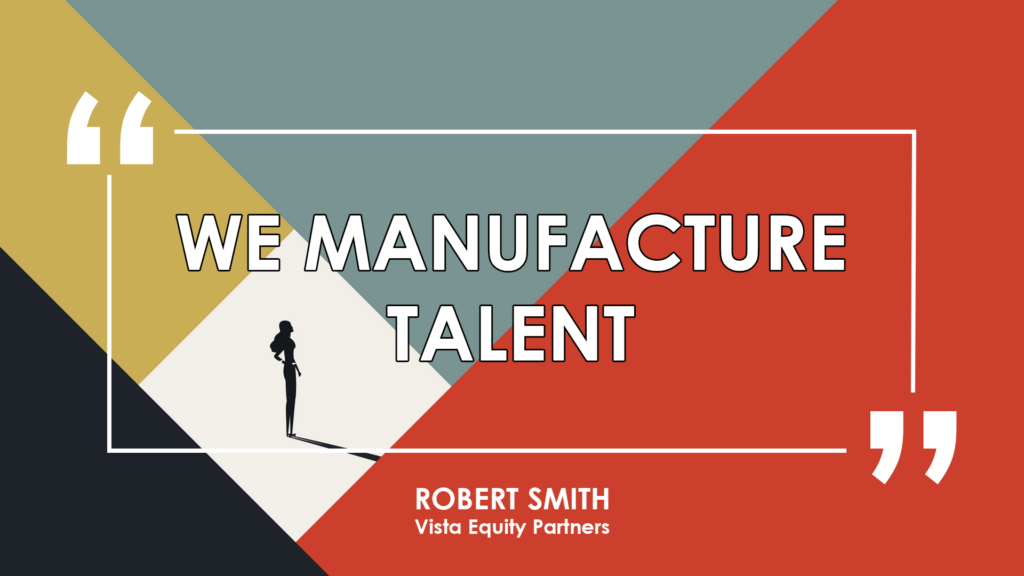 Smith spoke to the challenge of growth at scale. On average, each Vista portfolio company grows headcount by 20% over the course of the hold period. With the firm's focus on enterprise software, this requires a lot of specialized talent. Per Smith, if you consider the current headcount of 95,000 people, it requires hiring approximately 5,000 to 15,000 people each year across the portfolio.
To meet this hiring requirement, Vista regularly recruits, tests and trains new hires. Amazingly, 1.4 million people apply to jobs across Vista's portfolio of ~85 companies every 18 months. About 500,000 of these candidates are invited to take an aptitude test, and of those approximately 30,000 to 40,000 people score high enough to qualify for the interview process.
These initial tests are not reserved for individuals with a background in software. At Vista's scale, they have to recruit across industries. By way of example, Smith communicated that they have successfully transitioned a roofer and a domino's pizza franchisee to careers in enterprise software. Once you have been hired, Vista has also established 34 "centers of excellence" around the globe for continued training.
Asked if this was a form of altruism, Smith chuckled and responded that it was not. They are creating opportunities because Vista and the associated portfolio companies require talent. But the Vista pitch is a harmonious one. Per Smith, the firm is heavily focused on helping the existing team grow with the company by sharing proven strategies across its portfolio companies via the Vista Best Practices playbook, which, per an article in the WSJ, is highly guarded: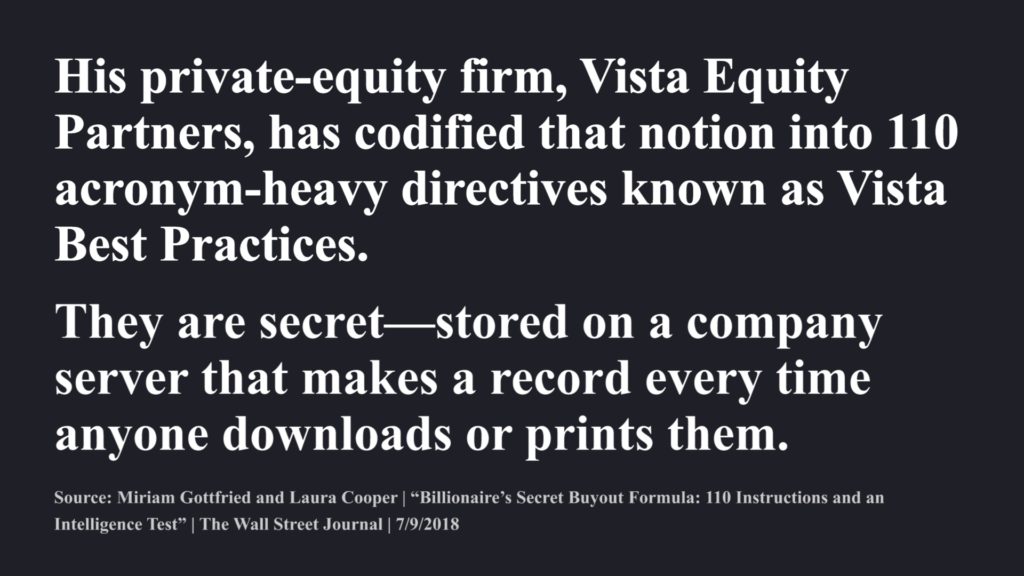 In addition to leveraging decades of knowledge across the portfolio to create these best practices, Smith emphasized that they work closely with founders to help them develop the skill set required to operate at scale. But the most compelling argument had to do with returns. Beyond the operational support cited, was Smith's most compelling closing data point: The average founder makes 3.8x their money on the portion of capital that remains invested post transaction, and Vista's fail rate is 0.4%. So on average, a founder has a 99.6% chance of making 3.8x the money they roll into a deal with Vista.
Returns aside, I was stunned by the magnitude of the hiring challenge, and I wanted to share Vista's solution because I find it so wildly impressive. It demonstrates the power of specialization and scale, and it simultaneously creates opportunities for individuals that might not otherwise exist.
To learn more about how professionals source, structure and close transactions please see the Private Equity Training course.