Designed to Advance Your Career
The objective at ASimpleModel.com is to make financial modeling instruction and private equity training accessible and affordable. The financial modeling curriculum focuses on the three most important models for any entry-level position: the three-statement model, the DCF model and the LBO model. The Private Equity Curriculum goes beyond the LBO model to explain how professionals source, structure and close transactions.
It may help you write a brilliant business plan, land a job (if you want one) or even buy a business yourself.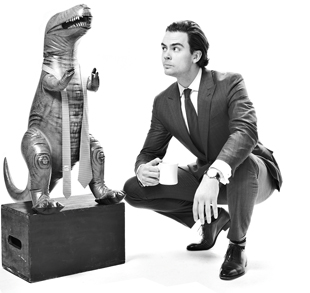 About ASimpleModel.com
I originally launched ASimpleModel.com in 2013 to demonstrate that while some models can be complex, most are simple. They all have varying degrees of detail, but the mechanics are generally the same.
I also believe financial modeling is one of the best ways to truly understand accounting and finance topics that might otherwise sound abstract. The first time I built a fully integrated financial statement model from scratch was a true light-bulb moment for me. In that process everything I had read about accounting and financial statements finally clicked.
Since that time the content on ASM has evolved to include detailed instruction covering the private equity process. I have worked in private equity for most of my career, and I find it is a truly fascinating industry. Whether you want to pursue entrepreneurship through acquisition as an independent sponsor, or work for a private equity firm, the content on this website will help you get there.
My objective with all of this content remains the same: to share and condense my professional experience so that others can work up the learning curve expeditiously and focus on what truly matters.
| | |
| --- | --- |
| LAUNCHED | July 4th, 2013 |
| LOCATION | The World Wide Web |
| PURPOSE | To Make Financial Modeling Instruction Simple & Affordable |
About me
That's me in the image above (on the right). My name is Peter Lynch, and I am an investor and the founder of ASimpleModel.com. I was previously a founding member of the investment team at Hilltop Opportunity Partners ("HOP"), a merchant banking business launched by Dallas-based Hilltop Holdings Inc. (NYSE: HTH). Before joining HOP, I spent 8 years working for Argenta Partners, a private equity firm focused on control-only equity investments. From 1989 through 2016 Argenta achieved a cumulative annual internal rate of return for all invested limited partner funds of 27% net of GP carried interest and fees. Prior to that, I worked with the M&A team at Rabobank International in New York City, and with JPMorgan in Buenos Aires, Argentina and in Santiago, Chile. To prepare myself for the professional world I attended the University of Pennsylvania. (LinkedIn Profile)
I have been working in private equity for 10+ years now. My favorite part of the job is interacting with successful founder entrepreneurs looking to take their business to the next level. We generally look at 300+ opportunities for every investment we make, and I believe it is this dialogue that has helped me understand what is confusing to entrepreneurs about accounting and finance. The content on this website has benefited enormously from these conversations.
While I am serious about the practice of investing, I generally do not take myself too seriously. You will find nerdy attempts at humor littered throughout these pages (emphasis on "attempts"). Please feel free to reach out through the contact page with any questions (or bad jokes…).
"Everything should be made as simple as possible, but not simpler."
Albert Einstein, Nerd