We are excited to announce new tools and features to help introduce students to financial modeling. For those of you new to ASM, this website provides free access to professors that are looking to introduce students to financial modeling in a classroom environment. With a "professor" account the entire class can be uploaded at no expense to the student or university. It also permits tracking the student's progress as they work through the associated quizzes.
The new dashboard is designed to make uploading new students easy. This can be done via an Excel spreadsheet for large classes or one student at a time for smaller classes or last minute additions.

The new updates also allow professors to access the content available as part of the Financial Modeling Curriculum. With a professor account, the courses listed below can be accessed at any time:
Excel for Models: An introduction to Microsoft Excel for financial modeling purposes.
Introduction to Financial Statements: The financial statements are introduced in the context of building a financial model.
Integrating Financial Statements: This course is focused on the three-statement model.
Discounted Cash Flow Model: In addition to learning how to build a DCF, this course introduces critical aspects of finance including the time value of money, risk and cost of capital.
Leveraged Buyout Model: A simple approach to building an LBO model. This course concludes with a thorough LBO Case Study.
Please see the image below for a view of the financial modeling syllabus. In addition to the courses listed, students will also have access to "mini-courses" included as part of the ASM+ tier.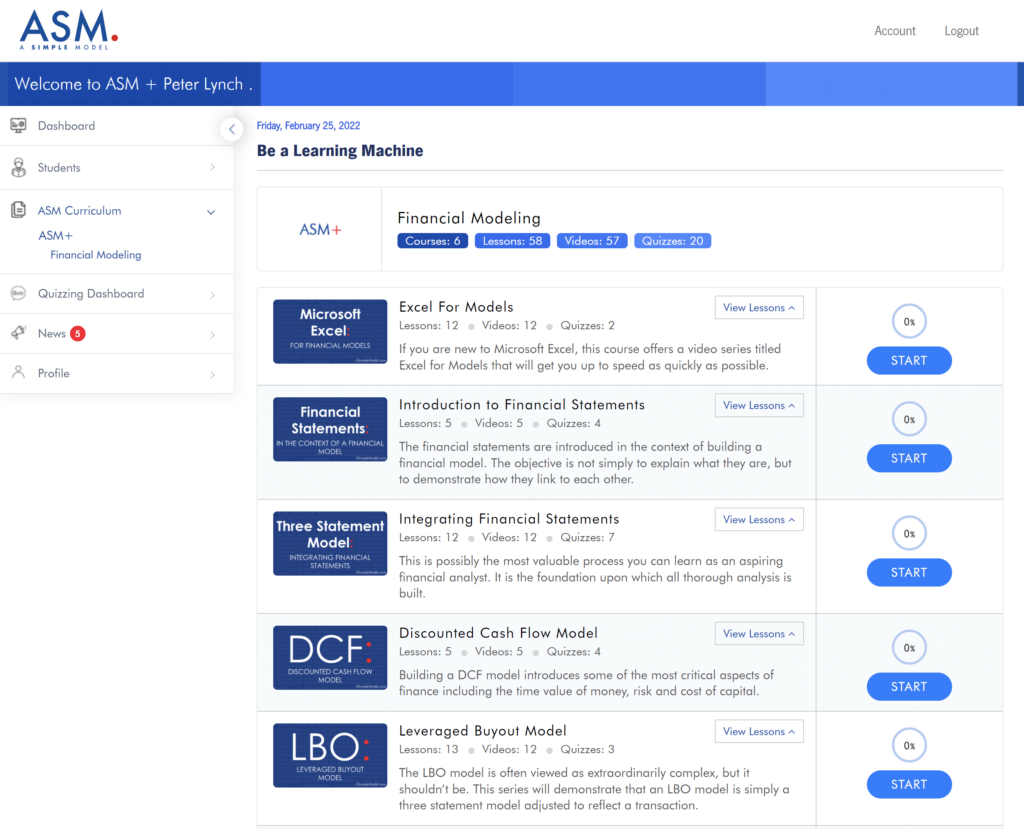 With this update, students will have access to all of the content listed in the financial modeling syllabus. At the end of each year, students active at the time will be switched to the "Removed From Class" list visible below. These students can be easily reactivated by switching to the "Removed From Class" view and selecting the students that are continuing with the course.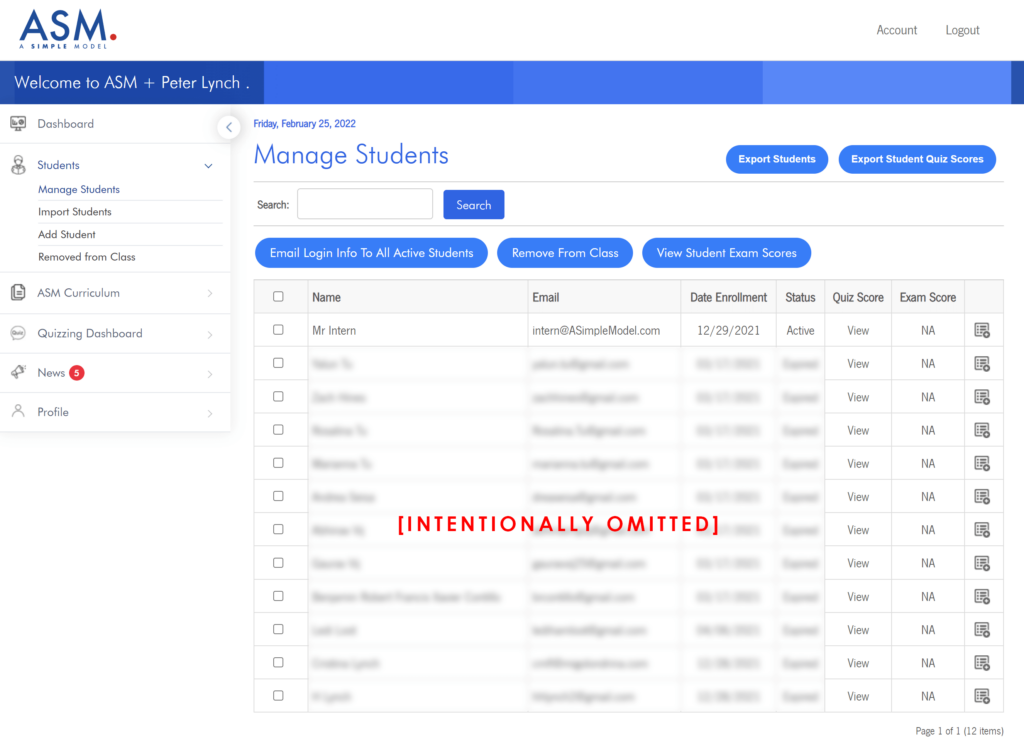 A huge thank you to everyone that has provided valuable feedback and continues to support ASM. It has helped improve this feature substantially. If you are a university professor interested in learning more about this platform please see the professor sign up form.