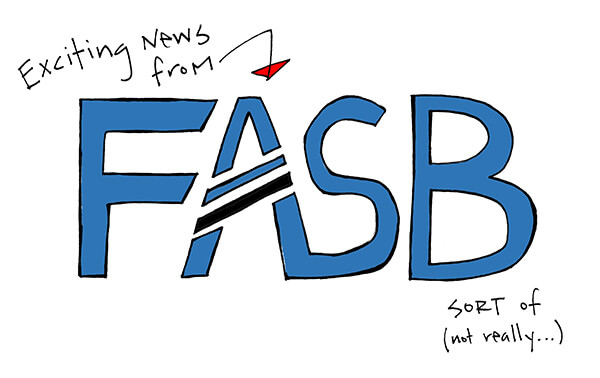 Per the image above, while it may not be the most exciting news, it's information you need to know: The Financial Accounting Standards Board ("FASB") has issued a final standard to simplify the presentation of debt issuance costs. Most concisely, this new standard requires that the costs associated with debt issuance be presented as a direct deduction from the associated debt liability. This is in contrast to the previous approach, which called for capitalizing this expense and amortizing it over the life of the loan. This update became effective for financial statements for fiscal years after December 15, 2015, and interim periods within fiscal years by December 15, 2016. 
I was made aware of this update on account of an acquisition we made in April of 2015, coincidentally around the same time that the FASB made this announcement initially. The opening balance sheet audit (the balance sheet presented post transaction), detailed this change in the notes that followed the financial statement. 
As it pertains to this website, this information is most relevant to the 
Leveraged Buyout Model
 video series. It impacts the balance sheet adjustments made to record a transaction in the video titled 
Simple LBO
. I will follow up with detailed instruction. 
The best summary I found was from PWC (not unusual, they are a publishing powerhouse). Please see LINK.