We previously detailed how Taylor Swift attempted to destroy the value of an earnout because she didn't appreciate who it benefited. In contrast, here we have a story about how a management team attempted to achieve an earnout by purchasing one million stickers!
To set the stage, Vista Outdoor Inc. purchased Jimmy Styks, a manufacturer of stand-up paddle-boards with a purchase price that included a $40 million earnout payable over three years assuming certain targets were met. In year one, the earnout was structured such that the Jimmy Styks founders would earn "$1 million if gross profits reached $9,947,684 and an additional $3.62 in compensation for every $1 in gross profits thereafter (up to a maximum earnout of $10 million)."
Unfortunately, the founders, who had stayed on to run the business under Vista, quickly soured on the relationship with their new owner. Realizing that the business wouldn't hit the first year earnout target, the management team devised a plan to make sure it would: have the company purchase 1 million stickers for $60,500, and then have the founder purchase these stickers from the company for $4 million dollars.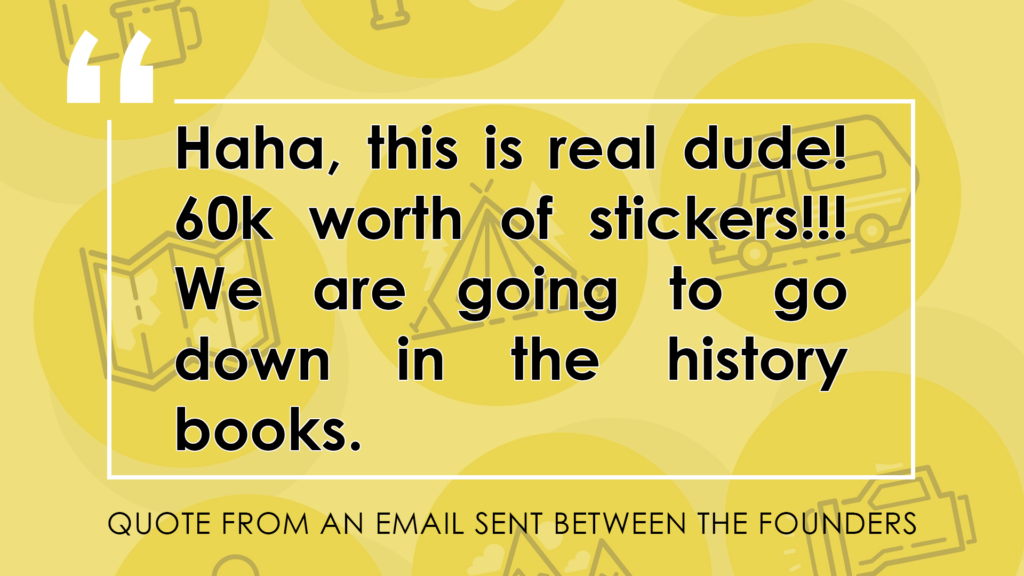 The $4 million dollar purchase of $60,500 worth of stickers would have elevated gross profit by the difference and helped the founders achieve the first year's earnout of $10 million dollars (a $6 million dollar gain for the founders). Vista found out about the sticker scheme, and everyone sued each other.
Ultimately Vista won because of "the implied covenant of good faith and fair dealing," but win aside, it's hard to imagine the true cost of such a disaster in the first year of a hold period.
I originally read this in a Matt Levine email, in which he concludes: "I suppose the lesson here is that, if you don't want to go to court over this stuff, you should write your contracts to clearly prevent it. (Like, maybe: Sales to the earnout recipients don't count?)"
Related: Learn more about earnouts and earnout structure.
Note: If you don't already subscribe to Matt Levine, you should.