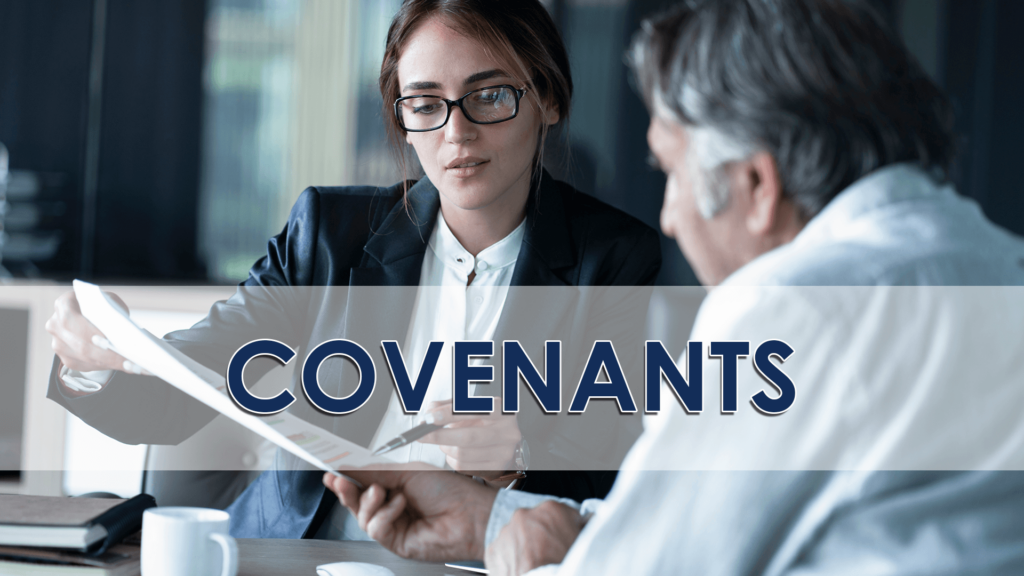 In contrast to representations and warranties, a covenant is a promise to take an action (or refrain from taking an action) that must be true for the period of time described in the purchase agreement.
A covenant can be a positive covenant, a promise to do something, or a negative covenant, a promise not to do something. The period of time will vary based on the promise being made.
In the event that the purchase agreement does not contemplate a simultaneous "sign and close," this article will address the period of time between the execution of the purchase agreement and the closing. Beyond that, most covenants will address the period of time commencing with the closing with various survival periods based on the covenant. Some examples follow:
Pre-Closing Covenants (should the purchase agreement be executed prior to the closing):
Conduct of Business Prior to the Closing: The Buyer will want the Seller to run the business in the ordinary course consistent with past practices.
Access to Information: The Buyer will want full access to the Company's information and leadership, including its books and records.
No Solicitation of Other Bids: The Seller will not be allowed to solicit or entertain any new bids for the Company.
Notice of Certain Events: The Buyer will require the Seller to provide notice prior to the taking of certain actions, including but not limited to: issuance of additional shares; incurrence of additional indebtedness; hiring or firing of employees of the Company; and entering into any long-term or material contracts.
Post-Closing Covenants (purchase agreements will also include certain covenants that apply from the time of the closing):
Confidentiality: For a period of [5] years following the closing date, the Seller will not disclose any confidential information, whether written or oral, concerning the Company (unless publicly disclosed or lawfully acquired through no fault of the Seller).
Non-Solicitation: Defines restrictions on the hiring and solicitation of employees of the Company by the Seller.
Non-Competition: Defines restrictions on competing with the Company after the closing. For this clause definitions such as Restricted Business and Territory are critical.
Additional Content:
For a detailed example of how this might appear in a stock purchase agreement, please see the mini course titled Stock Purchase Agreement (available as part of the ASM+ PRO tier).