We are making baby steps towards profitability at ASimpleModel.com! This month revenue covered all fixed expenses excluding web design / development efforts and my time. A small victory, but it was exciting nonetheless. The most recent installment walks through these updates, and demonstrates how quickly you can update a business dashboard once you have one built. For those that are interested I have included an image of the business dashboard at the bottom of this post.
For the uninitiated, ASM has a video series showcasing the business model behind this website. In this series you will learn how to organize real revenue and expense data, and transform it into useful information. The image below shows this first step (click to enlarge).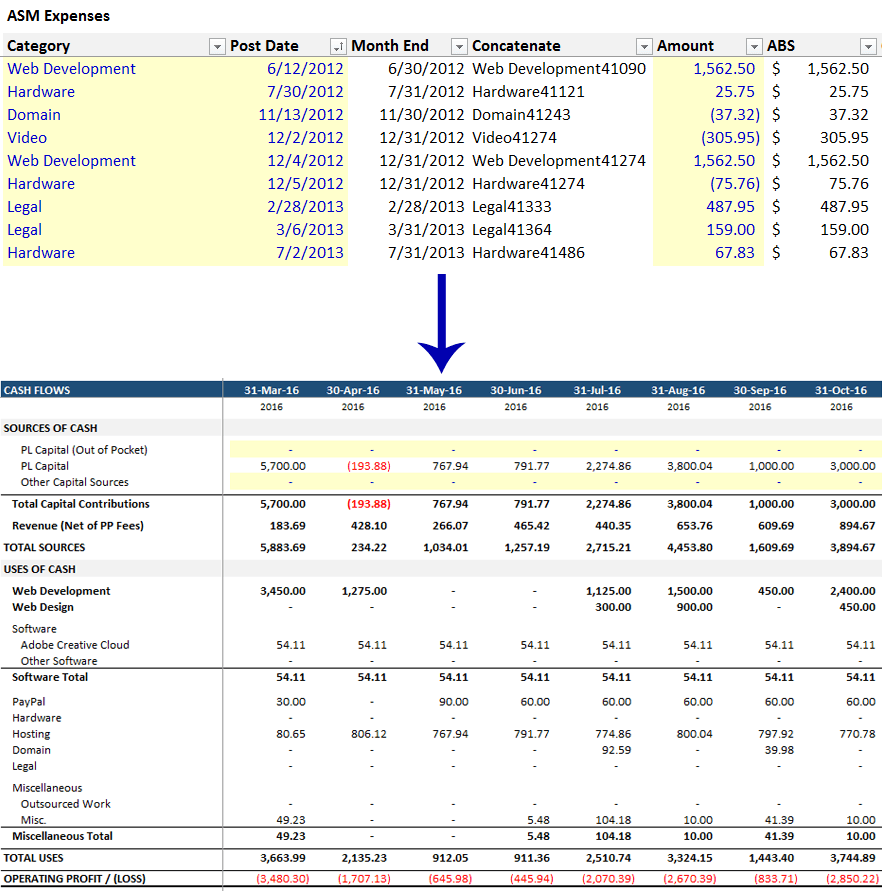 Once we have all data organized longitudinally by revenue or expense category, the next step is to develop a business dashboard. To date we have developed a template with the following information:
Daily Revenue
Monthly Subscriber Count
Monthly Revenue
Monthly Expense Data
Profit / (Loss)
Investment to Date
All of this information fits on one page, a portion of which is visible below (click on the image for an enlarged view).