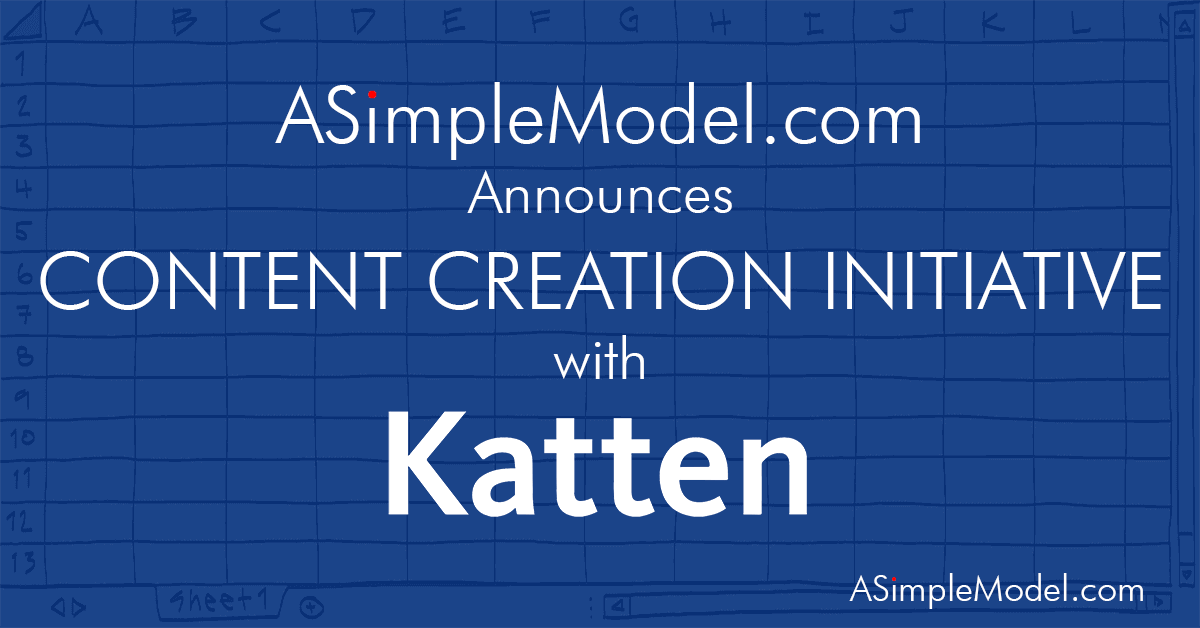 ASimpleModel.com is pleased to announce a content creation initiative with Katten Muchin Rosenman LLP ("Katten").
Through this initiative we intend to create content highlighting the relationships between the legal documents required to close a transaction and the financial models used to communicate potential outcomes.
To date, Katten and ASM have co-created an LBO Case Study as part of this effort. This case study contains examples of the documentation required to secure a transaction under letter of intent. Moving forward we intend to continue creating educational content to better explain this process as well as the documents that detail an acquisition.
The founder of ASimpleModel.com has worked on control-equity, non-control equity and preferred equity investments with partners who are now at Katten for over a decade. They have always been excellent to work with, and ASM is looking forward to growing this relationship.
About Katten:
Katten is an innovative law firm with 600+ attorneys throughout the United States. To learn more about Katten please visit 
Katten.com
.
For examples of co-created educational content please see the links that follow: